West Virginia has some of the most magical lake landscapes in the country. Summery sandy beaches, brilliant fall foliage, snow-covered trees reflecting in icy pools of blue, and spring flowers bursting around its edges. Each season brings a new experience to our wonderful lakes. With so many incredible lakes in West Virginia, how in the world can we choose a favorite? With a little help, of course. We polled our readers on our Only In West Virginia Facebook page to find out which WV lakes deserve to be celebrated.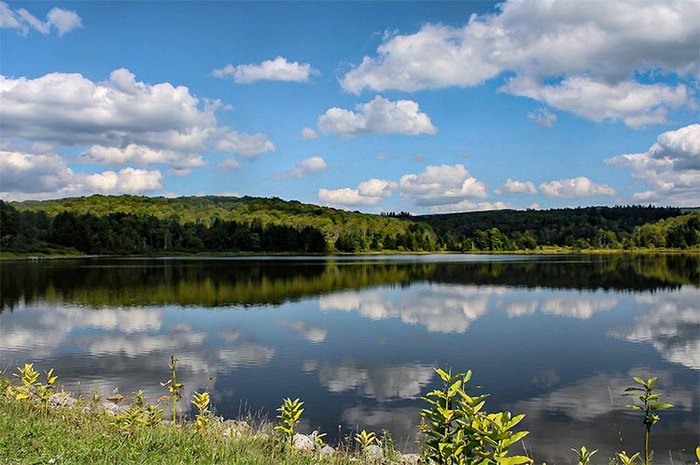 When it comes to beautiful lakes, we have it pretty good here in West Virginia. This handful of the best lakes in West Virginia is only the beginning of a long love affair we have with our incredible natural areas. The memories we create and the adventures we have are passed down to each generation like the seeds of a dandelion spreading in the wind.
If you have memories of your time at these lakes, please share them with a comment. We'd love to hear what adventures you've had and what memories you've made.
Be sure to join our West Virginia Nature Lovers Facebook group to discover more epic photographs like this and share your own.
If you fancy yourself a master fisherman, perhaps you'd like to check out these 12 secret fishing spots in West Virginia.
Address: Bluestone Lake, West Virginia, USA
Address: Cheat Lake, Morgantown, West Virginia, USA
Address: Lake Buffalo, West Virginia 24920, USA
Address: Moncove Lake, West Virginia 24941, USA
Address: Seneca Lake, West Virginia 24934, USA
Address: Lake Sherwood, West Virginia 24986, USA
Address: Spruce Knob Lake, West Virginia 26296, USA
Address: Stonewall Jackson Lake, West Virginia 26452, USA
Address: Summersville Lake, West Virginia, USA
Address: Summit Lake, West Virginia 26261, USA
Address: Watoga Lake, West Virginia 24954, USA
OnlyInYourState may earn compensation through affiliate links in this article.