An alarming message about staffing in West Virginia's jails.
"We're absolutely working our people to death, and they're quitting because of that," acting Corrections Commissioner Brad Douglas said in a presentation before the House Jails and Prisons Committee.
Corrections officer positions at West Virginia jails are at a 33 percent vacancy rate, the acting commissioner told lawmakers today, with those remaining often working 12 or even 16 hour shifts.
All told, at the end of December, the number of vacancies was more than 1,000.
That situation has ripple effects, Douglas told delegates, including the possible exhaustion of workers who remain and affecting safety in the jail system.
"We are wearing these men and women out," Delegate Mike Honaker, R-Greenbrier. "I apologize to you and your people. The state of West Virginia has failed you."
Douglas's presentation was a prelude to possible legislative action to address the urgent problems.
While Douglas was speaking to delegates about the alarming situation in West Virginia's jails, the Justice administration put out an announcement that the new ongoing corrections commissioner will be Billy Marshall, who had previously led the Bureau of Juvenile Services. Douglas concluded his presentation by telling delegates about the appointment and noting that Marshall was in the room.
Gov. Jim Justice declared an emergency in the jails system last August, allowing the National Guard to provide support in indirect support roles. Douglas noted that can't be sustained financially forever.
In this year's State of the State address, Justice pleaded with lawmakers to boost pay for corrections officers, particularly in border counties where competition for workers is intense.
"In regard to corrections, you know, we have many, many vacancies. You know, the last go-round you came really close on locality pay. Some of our bordering counties we have a 70 percent vacancy," Justice said in his address.
"You got to address that. Please address the locality pay. Because we have absolutely, we have an obligation to take care of our prisoners. And we're going to awaken to something not very good there if we don't watch out."
Douglas told lawmakers that the pay for corrections officers starts at $15 an hour. At that rate, he said, jobseekers could just as easily find work at a Sheetz convenience store or an Aldi grocery store.
"We're not competitive, even on paper, with much easier jobs," Douglas said.
The state established a $1,000 signing bonus for new hires who would promise to stay on for a year. If they don't stay, the amount is deducted from the final pay check.
Douglas said that has resulted in about 45 new hires since the bonus was established, "which isn't too shabby really."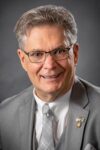 The chairman of the House Jails and Prisons Committee, Delegate David Kelly, said after the Thursday meeting that a pay hike is the most direct way to address the problems.
"For me, it begins with adequate pay for these officers. The number one thing for me is to try to find a way forward to get them a good pay raise. And we're working with the governor's office, and we're trying to come up with something meaningful," said Kelly, R-Tyler. "Then we have retention. How do we keep them?"
Kelly continued, "It's frightening to me. These young folks come in and after six months they can't even do it any more. They're worked too much. The base pay is not adequate."
Of the long hours that result for those who remain, the delegate said, "that's unconscionable."